Experts from Academia and Industry play a critical role to build competencies to support the budding Digicom technology industry in key and emerging technologies. Industry and Academia collaboration is one of the key steps to bridge silos in the development of new technologies. As listed below, the experts are being identified in the respective technology and application verticals. Synergy among government, academia and industry is essential for –
Creation of new services and applications
R&D, innovation, contribution to global standards, and IPR generation
Strengthening of technology Startups-MSMEs and indigenous manufacturing
Sustainable growth and progress of the country in the telecom sector
The transformation from a lucrative user-market to a significant contributor of telecom technology / manufacturing in the global value ecosystem, demands a strong team of experts who can contribute for a longer time horizon.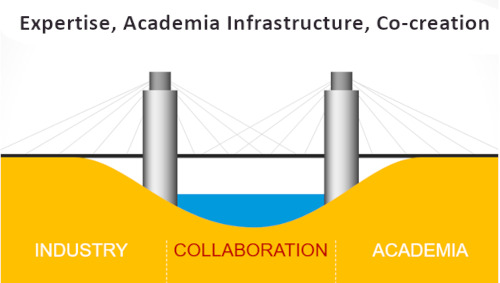 The portal would continue to expand the list with more members from domestic and global technology fronts.
Please note that the list presents expertise details as per the available information from known sources and from respective academia pages. Experts are welcome to add any additional information on their expertise, any other experts from their known sources or edits for the content to enable maximum benefit for the users. 
| 1 | Technology Vertical | Application Vertical | Name | Email | Academia | Designation | Website |
| --- | --- | --- | --- | --- | --- | --- | --- |
| 2 | Mobile Networks- General upto 4G | No | Dr. Rohit Budhiraja | rohitbr@iitk.ac.in | IIT Kanpur | Associate Professor | https://home.iitk.ac.in/~rohitbr/ |
| 3 | Mobile Networks- General upto 4G | No | Dr. Abhay Karandikar | karandi@iitk.ac.in | IIT Kanpur | Professor | https://www.iitk.ac.in/new/abhay-karandikar |
| 4 | Mobile Networks- General upto 4G | No | Dr. A K Chaturvedi | akc[AT]iitk.ac.in | IIT Kanpur | Professor | https://www.iitk.ac.in/new/ajit-kumar-chaturvedi |
| 5 | Mobile Networks- General upto 4G | No | Dr. Neelesh Mehta | neeleshbmehta@gmail.com | IISc Bangalore | Professor | https://ece.iisc.ac.in/~nextgenwrl/Neelesh.html |
| 6 | Mobile Networks- General upto 4G | No | Dr. Krishna Kumar Sirohi | ksirohi@dbst.iitd.ac.in | IIT Delhi | Professor-of-Practice | https://www.linkedin.com/in/krishnasirohi/?originalSubdomain=in |
| 7 | Mobile Networks- General upto 4G | No | Dr. Kiran Kumar Kuchi | kkuchi@ee.iith.ac.in | IIT Hyderabad | Professor | https://www.iith.ac.in/ee/kkuchi/ |
| 8 | Mobile Networks- General upto 4G | No | Dr. Praful Mankar | praful.mankar@iiit.ac.in | IIT Hyderabad | Assistant Professor | https://www.iiit.ac.in/people/faculty/Prafulmankar/ |
| 9 | Mobile Networks- General upto 4G | No | Dr. Bheemarjuna Reddy | tbr@cse.iith.ac.in | IIT Hyderabad | Professor | https://iith.ac.in/cse/tbr/ |
| 10 | Mobile Networks- General upto 4G | No | Dr. Prem Singh | prem.singh@iiitb.ac.in | IIT Bombay | Assistant Professor | https://www.iiitb.ac.in/faculty/prem-singh |
| 11 | Mobile Networks- 5G and beyond | No | Dr. Saif K Mohammed | saifkm@ee.iitd.ac.in | IIT Delhi | Professor | https://web.iitd.ac.in/~saifkm/ |
| 12 | Mobile Networks- 5G and beyond | No | Dr. Gourab Ghatak | gourab.ghatak@iiitd.ac.in | IIT Delhi | Assistant Professor | https://www.gghatak.com/ |
| 13 | Mobile Networks- 5G and beyond | No | Dr. Krishna Kumar Sirohi | ksirohi@dbst.iitd.ac.in | IIT Delhi | Professor-of-Practice | https://www.linkedin.com/in/krishnasirohi/?originalSubdomain=in |
| 14 | Mobile Networks- 5G and beyond | No | Dr. Ashwani Sharma | ashwani.sharma@iitrpr.ac.in | IIT Delhi | Assistant Professor | https://sites.google.com/iitrpr.ac.in/ashwani-sharma/team-members/team-leader?authuser=0 |
| 15 | Mobile Networks- 5G and beyond | No | Dr. Brejesh Lall | brejesh@ee.iitd.ac.in | IIT Delhi | Professor | https://web.iitd.ac.in/~brejesh/ |
| 16 | Mobile Networks- 5G and beyond | No | Dr. Saran | saran@cse.iitd.ac.in | IIT Delhi | Professor | https://www.cse.iitd.ac.in/~saran/ |
| 17 | Mobile Networks- 5G and beyond | No | Dr. Nagendra Prasad Pathak | nagendra.pathak@ece.iitr.ac.in | IIT Roorkee | Professor | http://ece.iitr.ac.in/nagendra_pathak |
| 18 | Mobile Networks- 5G and beyond | No | Dr. Kiran Kumar Kuchi | kkuchi@ee.iith.ac.in | IIT Hyderabad | Professor | https://www.iith.ac.in/ee/kkuchi/ |
| 19 | Mobile Networks- 5G and beyond | No | Dr. Saidhiraj Amuru | asaidhiraj@ee.iith.ac.in | IIT Hyderabad | Assistant Professor | https://www.iith.ac.in/~asaidhiraj/ |
| 20 | Mobile Networks- 5G and beyond | No | Dr. Abhinav Kumar | abhinavkumar@ee.iith.ac.in | IIT Hyderabad | Assistant Professor | https://www.iith.ac.in/ee/abhinavkumar/ |
| 21 | Mobile Networks- 5G and beyond | No | Dr. Bheemarjuna Reddy | tbr@cse.iith.ac.in | IIT Hyderabad | Professor | https://iith.ac.in/cse/tbr/ |
| 22 | Mobile Networks- 5G and beyond | No | Dr. Anthony Franklin | antony.franklin@cse.iith.ac.in | IIT Hyderabad | Associate Professor | https://www.iith.ac.in/cse/antony.franklin/ |
| 23 | Mobile Networks- 5G and beyond | No | Dr. Prem Singh | prem.singh@iiitb.ac.in | IIT Bombay | Assistant Professor | https://www.iiitb.ac.in/faculty/prem-singh |
| 24 | Mobile Networks- 5G and beyond | No | Dr. Amrita Mishra | amrita.mishra@iiitb.ac.in | IIT Bombay | Assistant Professor | https://www.iiitb.ac.in/faculty/amrita-mishra |
| 25 | Mobile Networks- 5G and beyond | No | Dr. Samar Agnihotri | samar@iitmandi.ac.in | IIT Bombay | Assistant Professor | http://faculty.iitmandi.ac.in/~samar/ |
| 26 | Mobile Networks- 5G and beyond | No | Dr. Mythili | mythili@cse.iitb.ac.in | IIT Bombay | Assistant Professor | https://www.cse.iitb.ac.in/~mythili/ |
| 27 | Mobile Networks- 5G and beyond | No | Dr. Prasanna Chaporkar | chaporkar@ee.iitb.ac.in | IIT Bombay | Professor | https://www.ee.iitb.ac.in/web/people/faculty/home/chaporkar |
| 28 | Mobile Networks- 5G and beyond | No | Dr. Neelesh Mehta | neeleshbmehta@gmail.com | IISc, Bangalore | Professor | https://ece.iisc.ac.in/~nextgenwrl/Neelesh.html |
| 29 | Mobile Networks- 5G and beyond | No | Dr. Chandra Murthy | cmurthy@iisc.ac.in | IISc, Bangalore | Professor | https://eecs.iisc.ac.in/people/chandra-r-murthy/ |
| 30 | Mobile Networks- 5G and beyond | No | Dr. Rohit Budhiraja | rohitbr@iitk.ac.in | IIT Kanpur | Associate Professor | https://home.iitk.ac.in/~rohitbr/ |
| 31 | Mobile Networks- 5G and beyond | No | Dr. Abhay Karandikar | karandi@iitk.ac.in | IIT Kanpur | Professor | https://www.iitk.ac.in/new/abhay-karandikar |
| 32 | Mobile Networks- 5G and beyond | No | Dr. Sachin Chaudhari | sachin.chaudhari@iiit.ac.in | IIIT Hyderabad | Associate Professor | https://www.iiit.ac.in/people/faculty/sachin.chaudhari/ |
| 33 | Mobile Networks- 5G and beyond | No | Dr. Praful Mankar | praful.mankar@iiit.ac.in | IIIT Hyderabad | Assistant Professor | https://www.iiit.ac.in/people/faculty/Prafulmankar/ |
| 34 | Mobile Networks- 5G and beyond | No | Dr. Bheemarjuna Reddy | tbr@cse.iith.ac.in | IIIT Hyderabad | Professor | https://iith.ac.in/cse/tbr/ |
| 35 | Mobile Networks- 5G and beyond | No | Dr. Debabrata Das | ddas@iiitb.ac.in | IIIT Bangalore | Professor | https://ieeexplore.ieee.org/author/37398132700 |
| 36 | Mobile Networks- 5G and beyond | No | Dr. Jawar Singh | jawar@iitp.ac.in | IIT Patna | Professor | https://in.linkedin.com/in/jawar-singh-25495a17 |
| 37 | Mobile Networks- 5G and beyond | No | Dr. Ashwani Sharma | ashwani.sharma@iitrpr.ac.in | IIT Ropar | Assistant Professor | https://sites.google.com/iitrpr.ac.in/ashwani-sharma/team-members/team-leader?authuser=0 |
| 38 | Mobile Networks- 5G and beyond | No | Dr. Saran | saran@cse.iitd.ac.in | IIT Delhi | Professor | https://www.cse.iitd.ac.in/~saran/ |
| 39 | Transport- Optical and Radio | No | Dr. Jyotsna Bapat | jbapat@iiitb.ac.in | IIT Bombay | Professor | https://www.iiitb.ac.in/faculty/jyotsna-bapat |
| 40 | Transport- Optical and Radio | No | Dr. Amrita Mishra | amrita.mishra@iiitb.ac.in | IIT Bombay | Assistant Professor | https://www.iiitb.ac.in/faculty/amrita-mishra |
| 41 | Transport- Optical and Radio | No | Dr. Priyanka Das | priyanka.das@iiitb.ac.in | IIT Bombay | Assistant Professor | https://www.iiitb.ac.in/faculty/priyanka-das |
| 42 | Transport- Optical and Radio | No | Dr. Shalabh Gupta | shalabh@ee.iitb.ac.in | IIT Bombay | Professor | https://www.ee.iitb.ac.in/wiki/faculty/shalabh |
| 43 | Transport- Optical and Radio | No | Dr. H Wanare | hwanare@iitk.ac.in | IIT Kanpur | Professor | https://home.iitk.ac.in/~hwanare/ |
| 44 | Transport- Optical and Radio | No | Dr. Neelesh Mehta | neeleshbmehta@gmail.com | IISc Banglaore | Professor | https://ece.iisc.ac.in/~nextgenwrl/Neelesh.html |
| 45 | Transport- Optical and Radio | No | Dr. Gaurav Banerjee | banerjee@iisc.ac.in | IISc Banglaore | Associate Professor | https://eecs.iisc.ac.in/people/gaurab-banerjee/ |
| 46 | Transport- Optical and Radio | No | Dr. Abhinav Kumar | abhinavkumar@ee.iith.ac.in | IIT Hyderabad | Assistant Professor | https://www.iith.ac.in/ee/abhinavkumar/ |
| 47 | Transport- Optical and Radio | No | Dr. Bheemarjuna Reddy | tbr@cse.iith.ac.in | IIT Hyderabad | Professor | https://iith.ac.in/cse/tbr/ |
| 48 | Transport- Optical and Radio | No | Dr. Anthony Franklin | antony.franklin@cse.iith.ac.in | IIT Hyderabad | Associate Professor | https://www.iith.ac.in/cse/antony.franklin/ |
| 49 | Transport- Optical and Radio | No | Dr. Debatosh Guha | dguha@ieee.org | Institute of radio Physics and Electronics University of Calcutta | Professor | https://www.dguha.info/ |
| 50 | Transport- Optical and Radio | No | Dr. Sachin Chaudhari | sachin.chaudhari@iiit.ac.in | IIIT Hyderabad | Associate Professor | https://www.iiit.ac.in/people/faculty/sachin.chaudhari/ |
| 51 | Transport- Optical and Radio | No | Dr. Subrat Kar | subrat@ee.iitd.ac.in | IIT Delhi | Professor | https://web.iitd.ac.in/~subrat/ |
| 52 | Transport- Optical and Radio | No | Dr. Bhaskar Kanseri | bkanseri@physics.iitd.ac.in | IIT Delhi | Associate Professor | https://iitd.irins.org/profile/70457 |
| 53 | Transport- Optical and Radio | No | Dr. Abhishek Dixit | Abhishek.dixit@ee.iitd.ac.in | IIT Delhi | Assistant Professor | https://web.iitd.ac.in/~abhishek.dixit/home.html |
| 54 | Transport- Optical and Radio | No | Dr. Amol Choudhary | Amol.Choudhary@ee.iitd.ac.in | IIT Delhi | Assistant Professor | https://sites.google.com/view/ufochip/home |
| 55 | Transport- Optical and Radio | No | Dr. Vivek Venkataraman | vivekv@iitd.ac.in | IIT Delhi | Assistant Professor | https://sites.google.com/view/vivekv |
| 56 | Transport- Optical and Radio | No | Dr. Ravindra Pratap Singh | rpsingh@prl.res.in | Quantum Technologies (QuTe) Laboratory,Ahmedabad | Professor | https://www.prl.res.in/~rpsingh/ |
| 57 | Transport- Optical and Radio | No | Dr. Nagendra Prasad Pathak | nagendra.pathak@ece.iitr.ac.in | IIT-Roorkee | Professor | http://ece.iitr.ac.in/nagendra_pathak |
| 58 | Transport- Optical and Radio | No | Dr. Bijoy Krishna Das | bkdas@ee.iitm.ac.in | IIT Madras | Professor | https://iitm.irins.org/profile/50748 |
| 59 | Transport- Optical and Radio | No | Dr. Pradeep Kumar | pradeepk@iitk.ac.in | IIT Madras | Assistant Professor | https://iitk.ac.in/new/pradeep-kumar |
| 60 | Networking Equipment- Switches, Routers | No | Dr. Sudeb Dasgupta | sudeb.dasgupta@ece.iitr.ac.in | IIT Roorkee | Professor | http://ece.iitr.ac.in/sudeb_dasgupta |
| 61 | Networking Equipment- Switches, Routers | No | Dr. P Rajalakshmi | raji@ee.iith.ac.in | IIT Hyderabad | Professor | https://people.iith.ac.in/raji/ |
| 62 | Satcom Network | No | Dr. Anindya Sundar Dhar | asd@ece.iitkgp.ac.in | IIT Kgp | Professor | http://www.iitkgp.ac.in/department/EC/faculty/ec-asd |
| 63 | Satcom Network | No | Dr. Devendra Jalihal | dj@iitm.ac.in | IIT Madras | Professor | https://iitm.irins.org/profile/580 |
| 64 | Satcom Network | No | Dr. GVV Sharma | gadepall@ee.iith.ac.in | IIT Hyderabad | Associate Professor | https://www.iith.ac.in/ee/gadepall/ |
| 65 | Quantum and other Emerging Technologies | No | Dr. Vivek Venkataraman | vivekv@iitd.ac.in | IIT Delhi | Assistant Professor | https://sites.google.com/view/vivekv |
| 66 | Quantum and other Emerging Technologies | No | Dr. Bhaskar Kanseri | bkanseri@physics.iitd.ac.in | IIT Delhi | Associate Professor | https://iitd.irins.org/profile/70457 |
| 67 | Quantum and other Emerging Technologies | No | Dr. Bijoy Krishna Das | bkdas@ee.iitm.ac.in | IIT Madras | Professor | https://iitm.irins.org/profile/50748 |
| 68 | Quantum and other Emerging Technologies | No | Dr. Pradeep Kumar | pradeepk@iitk.ac.in | IIT Madras | Assistant Professor | https://iitk.ac.in/new/pradeep-kumar |
| 69 | Quantum and other Emerging Technologies | No | Dr. Anirban Pathak | anirban.pathak@jiit.ac.in | Jaypee Institute of Information Technology | Professor | https://www.jiit.ac.in/prof-anirban-pathak |
| 70 | Quantum and other Emerging Technologies | No | Dr. Jothi Ramalingam | jothiram@setsindia.net | NIT Surathkal | Assistant Professor | https://macs.nitk.ac.in/faculty/jothi-ramalingam |
| 71 | Quantum and other Emerging Technologies | No | Dr. Ravindra Pratap Singh | rpsingh@prl.res.in | Quantum Technologies (QuTe) Laboratory,Ahmedabad | Professor | https://www.prl.res.in/~rpsingh |
| 72 | Quantum and other Emerging Technologies | No | Dr. Subhadeep De | subhadeep@iucaa.in | IUCAA, Pune | Professor | https://pqmlab.iucaa.in/ |
| 73 | Quantum and other Emerging Technologies | No | Dr. Aditi Sen De | aditi@hri.res.in | HRI, Allahabad | Professor | http://www.hri.res.in/~aditi/ |
| 74 | Quantum and other Emerging Technologies | No | Dr. Urbasi Sinha |  usinha@rri.res.in | Raman Research Institute, Bengaluru | Professor | https://sites.google.com/site/urbasisinha/ |
| 75 | Quantum and other Emerging Technologies | No | Dr. Rajesh V Nair | rvnair@iitrpr.ac.in | IIT Ropar | Associate Professor | https://www.iitrpr.ac.in/physics/p/research.html?cat=10&id=65 |
| 76 | Quantum and other Emerging Technologies | No | Dr. Umakant D. Rapol | umakant.rapol@iiserpune.ac.in | IISER Pune | Professor | https://www.iiserpune.ac.in/research/department/physics/people/faculty/regular-faculty/umakant-d-rapol/324 |
| 77 | Quantum and other Emerging Technologies | No | Dr. Sudeb Dasgupta | sudeb.dasgupta@ece.iitr.ac.in | IIT Roorkee | Professor | http://ece.iitr.ac.in/sudeb_dasgupta |
| 78 | Quantum and other Emerging Technologies | No | Dr. Swaroop Ganguly | sganguly@ee.iitb.ac.in | IIT Bombay | Professor | https://www.ee.iitb.ac.in/wiki/faculty/sganguly |
| 79 | Quantum and other Emerging Technologies | No | Dr. Udayan Ganguly | udayan@ee.iitb.ac.in | IIT Bombay | Professor | https://www.ee.iitb.ac.in/web/people/faculty/publications/udayan |
| 80 | Quantum and other Emerging Technologies | No | Dr. Mahapatra | suddho@phy.iitb.ac.in | IIT Bombay | Professor | https://www.phy.iitb.ac.in/en/employee-profile/dr-suddhasatta-mahapatra-1 |
| 81 | Quantum and other Emerging Technologies | No | Dr. Siddharth Saitra | phy.iitb.ac.in | IIT Bombay | Assistant Professor | https://scholar.google.com/citations?user=LJJs5n8AAAAJ&hl=en |
| 82 | Quantum and other Emerging Technologies | No | Dr. Kasturi Saha | kasturis@iitb.ac.in | IIT Bombay | Associate Professor | https://www.ee.iitb.ac.in/web/people/faculty/home/kasturis |
| 83 | Quantum and other Emerging Technologies | No | Dr. Ashok Kumar das | ashok.das@iiit.ac.in | IIIT Hyderabad | Associate Professor | https://www.iiit.ac.in/people/faculty/ashokkdas/ |
| 84 | Wi-Fi, Access, PON- Network | No | Dr. Chockalingam Ananthanarayanan | achockal@iisc.ac.in | IISc Bangalore | Professor | https://ece.iisc.ac.in/~achockal/ |
| 85 | Wi-Fi, Access, PON- Network | No | Dr. Neelesh Mehta | neeleshbmehta@gmail.com | IISc Bangalore | Professor | https://ece.iisc.ac.in/~nextgenwrl/Neelesh.html |
| 86 | Wi-Fi, Access, PON- Network | No | Dr. Nagendra Prasad Pathak | nagendra.pathak@ece.iitr.ac.in | IIT-Roorkee | Professor | http://ece.iitr.ac.in/nagendra_pathak |
| 87 | Wi-Fi, Access, PON- Network | No | Dr. Ranjan Bose | rbose.iitd@gmail.com | IIT-Delhi | Professor | https://web.iitd.ac.in/~rbose/ |
| 88 | Wi-Fi, Access, PON- Network | No | Dr. Krishna Kumar Sirohi | ksirohi@dbst.iitd.ac.in | IIT-Delhi | Professor-of-Practice | https://www.linkedin.com/in/krishnasirohi/?originalSubdomain=in |
| 89 | Wi-Fi, Access, PON- Network | No | Dr. Gourab Ghatak | gourab.ghatak@iiitd.ac.in | IIT-Delhi | Assistant Professor | https://www.gghatak.com/ |
| 90 | Wi-Fi, Access, PON- Network | No | Dr. Sandeep Kumar | ksandeep@ee.iitd.ac.in | IIT-Delhi | Professor | https://www.ese.iitb.ac.in/faculty/sandeep-kumar |
| 91 | Wi-Fi, Access, PON- Network | No | Dr. Arpan Chattopadhyay | Arpan.Chattopadhyay@ee.iitd.ac.in | IIT-Delhi | Assistant Professor | https://ctech.iitd.ac.in/arpan.html |
| 92 | Wi-Fi, Access, PON- Network | No | Dr. Harshan Jagadeesh | jharshan@ee.iitd.ac.in | IIT-Delhi | Assistant Professor | https://ctech.iitd.ac.in/jharshan.html |
| 93 | Wi-Fi, Access, PON- Network | No | Dr. Seshan Srirangarajan | seshan@ee.iitd.ac.in | IIT-Delhi | Assistant Professor | https://ctech.iitd.ac.in/seshan.html |
| 94 | Wi-Fi, Access, PON- Network | No | Dr. Manav Bhatnagar | manav@ee.iitd.ac.in | IIT-Delhi | Professor | https://web.iitd.ac.in/~manav/ |
| 95 | Wi-Fi, Access, PON- Network | No | Dr. Subrat Kar | subrat@ee.iitd.ac.in | IIT-Delhi | Professor | https://web.iitd.ac.in/~subrat/ |
| 96 | Wi-Fi, Access, PON- Network | No | Dr. Ranjan K. Mallik | rkmallik@ee.iitd.ac.in | IIT-Delhi | Professor | https://rkmallik.tripod.com/ |
| 97 | Wi-Fi, Access, PON- Network | No | Dr. Swades De | swadesd@ee.iitd.ac.in | IIT-Delhi | Professor | https://web.iitd.ac.in/~swadesd/ |
| 98 | Wi-Fi, Access, PON- Network | No | Dr. Rohit Budhiraja | rohitbr@iitk.ac.in | IIT Kanpur | Associate Professor | https://home.iitk.ac.in/~rohitbr/ |
| 99 | Wi-Fi, Access, PON- Network | No | Dr. Bhaskar Ramamurthi | bhaskar@iitm.ac.in | IIT Madras | Professor | https://gdciitm.org/teams/prof-bhaskar-ramamurthi/ |
| 100 | Wi-Fi, Access, PON- Network | No | Dr. Ujjwal Sen | ujjwal@hri.res.in | HRI, Prayagraj(Allahabad) | Professor | https://www.hri.res.in/people/Physics/ujjwal |
| 101 | Wi-Fi, Access, PON- Network | No | Dr. Samar | samar@iitmandi.ac.in | IIT Mandi | Assistant Professor | http://faculty.iitmandi.ac.in/~samar/ |
| 102 | Wi-Fi, Access, PON- Network | No | Dr. Ashok Kumar Das | ashok.das@iiit.ac.in | IIIT Hyderabad | Associate Professor | https://www.iiit.ac.in/people/faculty/ashokkdas/ |
| 103 | Wi-Fi, Access, PON- Network | No | Dr. Bheemarjuna Reddy | tbr@cse.iith.ac.in | IIIT Hyderabad | Professor | https://iith.ac.in/cse/tbr/ |
| 104 | Wi-Fi, Access, PON- Network | No | Dr. P Rajalakshmi | raji@ee.iith.ac.in | IIT Hyderabad | Professor | https://people.iith.ac.in/raji/ |
| 105 | IoTs, M2M, Set-top, IP Devices- CPEs | No | Dr. Arpan Chattopadhyay | Arpan.Chattopadhyay@ee.iitd.ac.in | IIT Delhi | Assistant Professor | https://ctech.iitd.ac.in/arpan.html |
| 106 | IoTs, M2M, Set-top, IP Devices- CPEs | No | Dr. Swades De | swadesd@ee.iitd.ac.in | IIT Delhi | Professor | https://web.iitd.ac.in/~swadesd/ |
| 107 | IoTs, M2M, Set-top, IP Devices- CPEs | No | Dr. Krishna Kumar Sirohi | ksirohi@dbst.iitd.ac.in | IIT Delhi | Professor-of-Practice | https://www.linkedin.com/in/krishnasirohi/?originalSubdomain=in |
| 108 | IoTs, M2M, Set-top, IP Devices- CPEs | No | Dr. Amrita Mishra | amrita.mishra@iiitb.ac.in | IIT Bombay | Assistant Professor | https://www.iiitb.ac.in/faculty/amrita-mishra |
| 109 | IoTs, M2M, Set-top, IP Devices- CPEs | No | Dr. Jyotsna Bapat | amrita.mishra@iiitb.ac.in | IIT Bombay | Professor | https://www.iiitb.ac.in/faculty/jyotsna-bapat |
| 110 | IoTs, M2M, Set-top, IP Devices- CPEs | No | Dr. Leena Vachhani | leena.vachhani@iitb.ac.in | IIT Bombay | Professor | https://www.sc.iitb.ac.in/~leena |
| 111 | IoTs, M2M, Set-top, IP Devices- CPEs | No | Dr. Kiran Kumar Kuchi | kkuchi@ee.iith.ac.in | IIT Hyderabad | Professor | https://www.iith.ac.in/ee/kkuchi/ |
| 112 | IoTs, M2M, Set-top, IP Devices- CPEs | No | Dr. Saidhiraj Amuru | asaidhiraj@ee.iith.ac.in | IIT Hyderabad | Assistant Professor | https://www.iith.ac.in/~asaidhiraj/ |
| 113 | IoTs, M2M, Set-top, IP Devices- CPEs | No | Dr. Bheemarjuna Reddy | tbr@cse.iith.ac.in | IIT Hyderabad | Professor | https://iith.ac.in/cse/tbr/ |
| 114 | IoTs, M2M, Set-top, IP Devices- CPEs | No | Dr. Ashok Kumar Das | ashok.das@iiit.ac.in | IIT Hyderabad | Associate Professor | https://www.iiit.ac.in/people/faculty/ashokkdas/ |
| 115 | IoTs, M2M, Set-top, IP Devices- CPEs | No | Dr. P Rajalakshmi | raji@ee.iith.ac.in | IIT Hyderabad | Professor | https://people.iith.ac.in/raji/ |
| 116 | IoTs, M2M, Set-top, IP Devices- CPEs | No | Dr. Ashish Bharadwaj | abharadwaj@jgu.edu.in | O.P. Jindal Global University | Professor | https://jgu.edu.in/jsbf/faculty/prof-dr-ashish-bharadwaj/ |
| 117 | IoTs, M2M, Set-top, IP Devices- CPEs | No | Dr. Ashwani Sharma | ashwani.sharma@iitrpr.ac.in | IIT Ropar | Assistant Professor | https://sites.google.com/iitrpr.ac.in/ashwani-sharma/team-members/team-leader?authuser=0 |
| 118 | IoTs, M2M, Set-top, IP Devices- CPEs | No | Dr. Satyendra Kumar Sharma | satyendrasharma@pilani.bits-pilani.ac.in | BITS Pilani | Associate Professor | https://www.bits-pilani.ac.in/pilani/satyendrasharma/Profile |
| 119 | IoTs, M2M, Set-top, IP Devices- CPEs | No | Dr. Bharadwaj Amrutur | amrutur@iisc.ac.in | IISc Bangalore | Professor | https://eecs.iisc.ac.in/people/bharadwaj-amrutur/ |
| 120 | IoTs, M2M, Set-top, IP Devices- CPEs | No | Dr. Joy Kuri | kuri@iisc.ac.in | IISc Bangalore | Professor | https://faculty.dese.iisc.ac.in/kuri/ |
| 121 | IoTs, M2M, Set-top, IP Devices- CPEs | No | Dr. Debabrata Das | ddas@iiitb.ac.in | IIIT Bangalore | Professor | https://ieeexplore.ieee.org/author/37398132700 |
| 122 | IoTs, M2M, Set-top, IP Devices- CPEs | No | Dr. Praful Mankar | praful.mankar@iiit.ac.in | IIIT Hyderabad | Assistant Professor | https://www.iiit.ac.in/people/faculty/Prafulmankar/ |
| 123 | NMS, OSS, BSS, AAA | No | Dr. Subrat Kar | subrat@ee.iitd.ac.in | IIT Delhi | Professor | https://web.iitd.ac.in/~subrat/ |
| 124 | NMS, OSS, BSS, AAA | No | Dr. Abhay Karandikar | karandi@iitk.ac.in | IIT Kanpur | Professor | https://www.iitk.ac.in/new/abhay-karandikar |
| 125 | NMS, OSS, BSS, AAA | No | Dr. Debabrata Das | ddas@iiitb.ac.in | IIIT Bangalore | Professor | https://ieeexplore.ieee.org/author/37398132700 |
| 126 | NMS, OSS, BSS, AAA | No | Dr. Joy Kuri | kuri@iisc.ac.in | IISc Bangalore | Professor | https://faculty.dese.iisc.ac.in/kuri/ |
| 127 | IMS, UCS, Gateways, Soft switches, PBX | No | Dr. Abhay Karandikar | karandi@iitk.ac.in | IIT Kanpur | Professor | https://www.iitk.ac.in/new/abhay-karandikar |
| 128 | IMS, UCS, Gateways, Soft switches, PBX | No | Dr. Debabrata Das | ddas@iiitb.ac.in | IIIT Banglore | Professor | https://ieeexplore.ieee.org/author/37398132700 |
| 129 | Passive Network Products- Fibre, Tower, Accessories | No | Dr. R.K.Shevgaonkar | rks@ee.iitb.ac.in | IIT Bombay | Professor | https://www.ee.iitb.ac.in/wiki/faculty/rks |
| 130 | Passive Network Products- Fibre, Tower, Accessories | No | Dr. Pradeep Kumar | pradeepk@iitk.ac.in | IIT Madras | Assistant Professor | https://iitk.ac.in/new/pradeep-kumar |
| 131 | Passive Network Products- Fibre, Tower, Accessories | No | Dr. Abhishek Dixit | Abhishek.dixit@ee.iitd.ac.in | IIT Delhi | Assistant Professor | https://web.iitd.ac.in/~abhishek.dixit/home.html |
| 132 | Passive Network Products- Fibre, Tower, Accessories | No | Dr. Vivek Venkataraman | vivekv@iitd.ac.in | IIT Delhi | Assistant Professor | https://sites.google.com/view/vivekv |
| 133 | Testing & Instruments | No | Dr. Abhay Karandikar | karandi@iitk.ac.in | IIT Kanpur | Professor | https://www.iitk.ac.in/new/abhay-karandikar |
| 134 | Testing & Instruments | No | Dr. Sandeep K Shukla | | IIT Kanpur | Professor | https://www.cse.iitk.ac.in/users/sandeeps/ |
| 135 | No | Automobile&Transport | Dr. Abhinav Kumar | abhinavkumar@ee.iith.ac.in | IIT Hyderabad | Assistant Professor | https://www.iith.ac.in/ee/abhinavkumar/ |
| 136 | No | Automobile&Transport | Dr. Leena Vachhani | leena.vachhani@iitb.ac.in | IIT Bombay | Professor | https://www.sc.iitb.ac.in/~leena |
| 137 | No | Automobile&Transport | Dr. P Rajalakshmi | raji@ee.iith.ac.in | IIT Hyderabad | Professor | https://people.iith.ac.in/raji/ |
| 138 | No | Automobile&Transport | Dr. Harshan Jagadeesh | jharshan@ee.iitd.ac.in | IIT Delhi | Assistant Professor | https://sites.google.com/site/jharshan/ |
| 139 | No | Industry 4.0 | Dr. P. Vigneswara | vignes@iitd.ac.in | IIT Delhi | Professor | https://web.iitd.ac.in/~vignes/ |
| 140 | No | Industry 4.0 | Dr. Arpan Kar | arpankar@iitd.ac.in | IIT Delhi | Professor | https://dms.iitd.ac.in/faculity_type/prof-arpan-kumar-kar/ |
| 141 | No | Industry 4.0 | Dr. S. D. Joshi | sdjoshi@ee.iitd.ac.in | IIT Delhi | Professor | https://ee.iitd.ac.in/faculty-profile/5 |
| 142 | No | Industry 4.0 | Dr. Umakant D. Rapol | umakant.rapol@iiserpune.ac.in | IISER Pune | Professor | https://www.iiserpune.ac.in/research/department/physics/people/faculty/regular-faculty/umakant-d-rapol/324 |
| 143 | No | Industry 4.0 | Dr. Swaroop Ganguly | sganguly[AT]ee.iitb.ac.in | IIT Bombay | Professor | https://www.ee.iitb.ac.in/wiki/faculty/sganguly |
| 144 | No | Industry 4.0 | Dr. Udayan Ganguly | udayan@ee.iitb.ac.in | IIT Bombay | Professor | https://www.ee.iitb.ac.in/web/people/faculty/publications/udayan |
| 145 | No | Industry 4.0 | Dr. Debabrata Das | ddas@iiitb.ac.in | IIIT Bangalore | Professor | https://ieeexplore.ieee.org/author/37398132700 |
| 146 | No | Industry 4.0 | Dr. Joy Kuri | kuri@iisc.ac.in | IISc Bangalore | Professor | https://faculty.dese.iisc.ac.in/kuri/ |
| 147 | No | Agriculture | Dr. Gourab Ghatak | gourab.ghatak@iiitd.ac.in | IIT Delhi | Assistant Professor | https://www.gghatak.com/ |
| 148 | No | Agriculture | Dr. Nagendra Prasad Pathak | nagendra.pathak@ece.iitr.ac.in | IIT Roorkee | Professor | http://ece.iitr.ac.in/nagendra_pathak |
| 149 | No | Agriculture | Dr. P Rajalakshmi | raji@ee.iith.ac.in | IIT Hyderabad | Professor | https://people.iith.ac.in/raji/ |
| 150 | No | Health | Dr. Bharadwaj Amrutur | amrutur@iisc.ac.in | IISC Banglore | Professor | https://eecs.iisc.ac.in/people/bharadwaj-amrutur/ |
| 151 | No | Health | Dr. Joy Kuri | kuri@iisc.ac.in | IISc Bangalore | Professor | https://faculty.dese.iisc.ac.in/kuri/ |
| 152 | No | Health | Dr. S. D. Joshi | sdjoshi@ee.iitd.ac.in | IIT Delhi | Professor | https://ee.iitd.ac.in/faculty-profile/5 |
| 153 | No | Health | Dr. Gourab Ghatak | gourab.ghatak@iiitd.ac.in | IIT Delhi | Assistant Professor | https://www.gghatak.com/ |
| 154 | No | Health | Dr. V. Ramgopal Rao | director@admin.iitd.ac.in | IIT Delhi | Professor | https://www.ee.iitb.ac.in/~rrao/ |
| 155 | No | Health | Dr. Brejesh Lall | brejesh@ee.iitd.ac.in | IIT Delhi | Professor | https://web.iitd.ac.in/~brejesh/ |
| 156 | No | Health | Dr. Monika Aggarwal | maggarwal@care.iitd.ernet.in | IIT Delhi | Associate Professor | https://iitd.irins.org/profile/70039 |
| 157 | No | Health | Dr. Pushpendra Singh | psingh@iiitd.ac.in | IIIT Delhi | Professor | https://www.linkedin.com/in/pushpendras/?originalSubdomain=in |
| 158 | No | Health | Dr. Ashwani Sharma | ashwani.sharma@iitrpr.ac.in | IIT Ropar | Assistant Professor | https://sites.google.com/iitrpr.ac.in/ashwani-sharma/team-members/team-leader?authuser=0 |
| 159 | No | Health | Dr. Nagendra Prasad Pathak | nagendra.pathak@ece.iitr.ac.in | IIT Roorkee | Professor | http://ece.iitr.ac.in/nagendra_pathak |
| 160 | No | Health | Dr. P K Das | pkdas[*AT]iitg.ac.in | IIT Guwahati | Professor | https://www.iitg.ac.in/pkdas/ |
| 161 | No | Health | Dr. P Rajalakshmi | raji@ee.iith.ac.in | IIT Hyderabad | Professor | https://people.iith.ac.in/raji/ |
| 162 | No | Health | Dr. A R Harish | akc@iitk.ac.in | IIT Kanpur | Professor | https://www.iitk.ac.in/ee/people/fac-pages/arh/index.html |
| 163 | No | Health | Dr. Aditi Sen De | aditi@hri.res.in | HRI, Prayagraj(Allahabad) | Professor | http://www.hri.res.in/~aditi/ |
| 164 | No | Tourism | Dr. Nagendra Prasad Pathak | nagendra.pathak@ece.iitr.ac.in | IIT Roorkee | Professor | http://ece.iitr.ac.in/nagendra_pathak |
| 165 | No | Tourism | Dr. P K Das | pkdas[*AT]iitg.ac.in | IIT Guwahati | Professor | https://www.iitg.ac.in/pkdas/ |
| 166 | No | Logistics | Dr. Ravi Shankar | ravi1@dms.iitd.ac.in | IIT Delhi | Professor | https://web.iitd.ac.in/~ravi1/ |
| 167 | No | Logistics | Dr. Harish Chaudhary | haric@dms.iitd.ac.in | IIT Delhi | Associate Professor | https://dms.iitd.ac.in/faculity_type/prof-harish-chaudhry/ |
| 168 | No | Logistics | Dr. Mahim Sagar | mahim@dms.iitd.ac.in | IIT Delhi | Professor | https://www.drmahimsagar.net/ |
| 169 | No | Logistics | Dr. P Rajalakshmi | raji@ee.iith.ac.in | IIT Hyderabad | Professor | https://people.iith.ac.in/raji/ |
| 170 | No | Enterprise& Emergency Communication | Dr. Devendra Jalihal | dj@iitm.ac.in | IIT Madras | Professor | https://iitm.irins.org/profile/580 |
| 171 | No | Enterprise& Emergency Communication | Dr. Debabrata Das | ddas@iiitb.ac.in | IIIT Bangalore | Professor | https://ieeexplore.ieee.org/author/37398132700 |
| 172 | No | Enterprise& Emergency Communication | Dr. Swaroop Ganguly | sganguly@ee.iitb.ac.in | IIT Bombay | Professor | https://www.ee.iitb.ac.in/wiki/faculty/sganguly |
| 173 | No | Enterprise& Emergency Communication | Dr. Prasanna Chaporkar | chaporkar@ee.iitb.ac.in | IIT Bombay | Professor | https://www.ee.iitb.ac.in/web/people/faculty/home/chaporkar |
| 174 | No | Smart City | Dr. Ashok Kumar das | ashok.das@iiit.ac.in | IIIT Hyderabad | Associate Professor | https://www.iiit.ac.in/people/faculty/ashokkdas/ |
| 175 | No | Smart City | Dr. Bharadwaj Amrutur | amrutur@iisc.ac.in | IISc Bangalore | Professor | https://eecs.iisc.ac.in/people/bharadwaj-amrutur/ |
| 176 | No | Smart City | Dr. B. K. Rout | rout@pilani.bits-pilani.ac.in | BITS Pilani | Professor | https://www.bits-pilani.ac.in/pilani/rout/profile |
| 177 | No | Smart City | Dr. S.K. Saha | saha@mech.iitd.ac.in | IIT Delhi | Professor | https://mech.iitd.ac.in/content/saha-sk |
| 178 | No | Smart City | Dr. Swades De | swadesd@ee.iitd.ac.in | IIT Delhi | Professor | https://web.iitd.ac.in/~swadesd/ |
| 179 | No | Smart City | Dr. P K Das | pkdas[*AT]iitg.ac.in | IIT Guwahati | Professor | https://www.iitg.ac.in/pkdas/ |
| 180 | No | Smart City | Dr. P Rajalakshmi | raji@ee.iith.ac.in | IIT Hyderabad | Professor | https://people.iith.ac.in/raji/ |
| 181 | No | Railways | Dr. Abhishek Dixit | Abhishek.dixit@ee.iitd.ac.in | IIT Delhi | Assistant Professor | https://web.iitd.ac.in/~abhishek.dixit/home.html |
| 182 | No | Mining& Ports &Airports | Dr. Neelesh Mehta | neeleshbmehta@gmail.com | IISc Bangalore | Professor | https://ece.iisc.ac.in/~nextgenwrl/Neelesh.html |
| 183 | No | Mining& Ports &Airports | Dr. Leena Vachhani | leena.vachhani@iitb.ac.in | IIT Bombay | Professor | https://www.sc.iitb.ac.in/~leena |
| 184 | No | Mining& Ports &Airports | Dr. Bheemarjuna Reddy | tbr@cse.iith.ac.in | IIT Hyderabad | Professor | https://iith.ac.in/cse/tbr/ |
| 185 | No | Education | Dr. Gourab Ghatak | gourab.ghatak@iiitd.ac.in | IIT Delhi | Assistant Professor | https://www.gghatak.com/ |
| 186 | No | Education | Dr. Debabrata Das | ddas@iiitb.ac.in | IIIT Bangalore | Professor | https://ieeexplore.ieee.org/author/37398132700 |
| 187 | No | Education | Dr. Joy Kuri | kuri@iisc.ac.in | IISc Bangalore | Professor | https://faculty.dese.iisc.ac.in/kuri/ |
| 188 | No | Power | Dr. Sukumar Mishra | sukumar@ee.iitd.ac.in | IIT Delhi | Professor | https://web.iitd.ac.in/~sukumar/ |
| 189 | No | Power | Dr. B. Gurumoorthy | bgm@iisc.ac.in | IISc Bangalore | Professor | https://mecheng.iisc.ac.in/people/b-gurumoorthy/ |
| 190 | No | Power | Dr. Sarasij Das | sarasij@iisc.ac.in | IISc Bangalore | Associate Professor | https://ee.iisc.ac.in/sarasij-das/ |
| 191 | No | Power | Dr. Ashwani Sharma | ashwani.sharma@iitrpr.ac.in | IIT Ropar | Assistant Professor | https://sites.google.com/iitrpr.ac.in/ashwani-sharma/team-members/team-leader?authuser=0 |
| 192 | No | Power | Dr. Swaroop Ganguly | sganguly@ee.iitb.ac.in | IIT Bombay | Professor | https://www.ee.iitb.ac.in/wiki/faculty/sganguly |
| 193 | No | Power | Dr. Udayan Ganguly | udayan@ee.iitb.ac.in | IIT Bombay | Professor | https://www.ee.iitb.ac.in/web/people/faculty/publications/udayan |
| 194 | No | Power | Dr. P Rajalakshmi | raji@ee.iith.ac.in | IIT Hyderabad | Professor | https://people.iith.ac.in/raji/ |
| 195 | Mobile Networks- 5G and beyond | No | Dr. B. Sundar Rajan | bsrajan@iisc.ac.in | IISc Bangalore | Professor | https://ece.iisc.ac.in/~bsrajan/ |
| 196 | Mobile Networks- 5G and beyond | No | Dr. Debabrati Sen | debarati@gssst.iitkgp.ac.in | IIT Kharagpur | Associate Professor | http://www.iitkgp.ac.in/department/GS/faculty/gs-debarati |
| 197 | Mobile Networks- 5G and beyond | No | Dr. Ekant Sharma | ekant@ece.iitr.ac.in | IIT Roorkee | Assistant Professor | http://ekant.ece.faculty.iitr.ac.in/ |
| 198 | Mobile Networks- 5G and beyond | No | Dr. K.Giridhar | giri@ee.iitm.ac.in | IIT Madras | Professor | https://www.ee.iitm.ac.in/giri/ |
| 199 | Mobile Networks- 5G and beyond | No | Dr. Aditya K Jagganath | aditya@iitk.ac.in | IIT Kanpur | Professor | https://home.iitk.ac.in/~adityaj/Experience.html |
| 200 | Mobile Networks- 5G and beyond | No | Dr. Suvra Shekhar Das | suvra@gssst.iitkgp.ac.in | IIT Kharagpur | Associate Professor | http://www.iitkgp.ac.in/department/GS/faculty/gs-suvra |
| 201 | Transport- Optical and Radio | No | Dr. Debabrati Sen | debarati@gssst.iitkgp.ac.in | IIT Kharagpur | Associate Professor | http://www.iitkgp.ac.in/department/GS/faculty/gs-debarati |
| 202 | Satcom Network | No | Dr. K.Giridhar | giri@ee.iitm.ac.in | IIT Madras | Professor | https://www.ee.iitm.ac.in/giri/ |
| 203 | Wi-Fi, Access, PON- Network | No | Dr. B. Sundar Rajan | bsrajan@iisc.ac.in | IISc Bangalore | Professor | https://ece.iisc.ac.in/~bsrajan/ |
| 204 | Wi-Fi, Access, PON- Network | No | Dr. Ekant Sharma | ekant@ece.iitr.ac.in | IIT Roorkee | Assistant Professor | http://ekant.ece.faculty.iitr.ac.in/ |
| 205 | Wi-Fi, Access, PON- Network | No | Dr. K.Giridhar | giri@ee.iitm.ac.in | IIT Madras | Professor | https://www.ee.iitm.ac.in/giri/ |
| 206 | Wi-Fi, Access, PON- Network | No | Dr. Suvra Shekhar Das | suvra@gssst.iitkgp.ac.in | IIT Kharagpur | Associate Professor | http://www.iitkgp.ac.in/department/GS/faculty/gs-suvra |
| 207 | Wi-Fi, Access, PON- Network | No | Dr. Ajeet K Chaturvedi | akc@iitk.ac.in | IIT Kanpur | Professor | https://home.iitk.ac.in/~akc/ |
| 208 | No | Automobile&Transport | Dr. B. Sundar Rajan | bsrajan@iisc.ac.in | IISc Bangalore | Professor | https://ece.iisc.ac.in/~bsrajan/ |
| 209 | No | Automobile&Transport | Dr. Ekant Sharma | ekant@ece.iitr.ac.in | IIT Roorkee | Assistant Professor | http://ekant.ece.faculty.iitr.ac.in/ |
| 210 | No | Enterprise& Emergency Communication | Dr. Debabrati Sen | debarati@gssst.iitkgp.ac.in | IIT Kharagpur | Associate Professor | http://www.iitkgp.ac.in/department/GS/faculty/gs-debarati |
| 211 | Quantum and other Emerging Technologies | No | Dr. Suddhasatta Mahapatra | suddho@phy.iitb.ac.in | IIT Bombay | Associate Professor | https://www.phy.iitb.ac.in/en/employee-profile/dr-suddhasatta-mahapatra-1 |
| 212 | Quantum and other Emerging Technologies | No | Dr. T. S. Mahesh | mahesh.ts [ @ ] iiserpune.ac.in | IISER Pune | Professor | http://sites.iiserpune.ac.in/~mahesh.ts/index.html |
| 213 | Quantum and other Emerging Technologies | No | Dr. Goutam K Samanta | gsamanta@prl.res.in | PRL | Associate Professor | https://www.prl.res.in/~gsamanta/ |
| 214 | Quantum and other Emerging Technologies | No | Dr. Anil Prabhakar | anilpr@tenet.res.in | IIT Madras | Professor | https://sites.google.com/ee.iitm.ac.in/anilprabhakar/home?authuser=0 |
| 215 | Quantum and other Emerging Technologies | No | Dr. Joyee Ghosh | joyee@physics.iitd.ac.in | IIT Delhi | Associate Professor | https://web.iitd.ac.in/~joyee/ |
| 216 | Quantum and other Emerging Technologies | No | Dr. Mustafizur Rahman | mustafijur@ee.iitd.ac.in | IIT Delhi | Assistant Professor | https://web.iitd.ac.in/~mustafijur/ |
| 217 | Quantum and other Emerging Technologies | No | Dr. Guruprasad Kar | gkar@isical.ac.in | ISI Kolkata | Associate Professor | https://www.isical.ac.in/~pamu/guruprasad_kar.php |
| 218 | Quantum and other Emerging Technologies | No | Dr. Goutam Kumar Paul | goutam.paul@isical.ac.in | ISI Kolkata | Associate Professor | http://goutampaul.com/ |
| 219 | Quantum and other Emerging Technologies | No | Dr. Archan S Majumdar | archansmajumdar@gmail.com | SNBNCBS Kolkata | Professor | http://people.bose.res.in/faculty/fac_new/archansmajumdar.html |
| 220 | Quantum and other Emerging Technologies | No | Dr. Debasis Sarkar | dsappmath@caluniv.ac.in | University of Calcutta | Professor | https://research.caluniv.ac.in/researcher/debasis-sarkar |
| 221 | Quantum and other Emerging Technologies | No | Dr. Prasanta Panigrahi | pprasanta [at] iiserkol.ac.in | IISER Kolkata | Professor | https://www.iiserkol.ac.in/web/en/people/faculty/dps/pprasanta/#gsc.tab=0 |
| 222 | Quantum and other Emerging Technologies | No | Dr. Somshubhro Bandyopadhyay | som[at]jcbose.ac.in | Bose Institute | Professor | http://www.jcbose.ac.in/faculty-details/somshubhro-bandyopadhyay |
| 223 | Quantum and other Emerging Technologies | No | Dr. Sundeep Prabhakar Chepuri | spchepuri@iisc.ac.in | IISc Bangalore | Assistant Professor | https://ece.iisc.ac.in/~spchepuri/ |
| 224 | Quantum and other Emerging Technologies | No | Dr. Debabrata Sikdar | deb.sikdar@iitg.ac.in | IIT Guwahati | Assistant Professor | https://www.iitg.ac.in/eee/deb_sikdar.html |
| 225 | Mobile Networks- 5G and beyond | No | Dr. Ratnajit Bhattacharjee | ratnajit@iitg.ac.in | IIT Guwahati | Professor | https://www.iitg.ac.in/eee/rb.html |
| 226 | Mobile Networks- 5G and beyond | No | Dr. Debabrata Sikdar | deb.sikdar@iitg.ac.in | IIT Guwahati | Assistant Professor | https://www.iitg.ac.in/eee/deb_sikdar.html |
| 227 | Mobile Networks- 5G and beyond | No | Dr. Mahima Arrawatia | mahimaarrawatia@iitg.ac.in | IIT Guwahati | Assistant Professor | https://iitg.ac.in/eee/mahima.html |
| 228 | Mobile Networks- 5G and beyond | No | Dr. Ashwini Sawant | ashwinisawant@iitg.ac.in | IIT Guwahati | Assistant Professor | https://sites.google.com/view/ashwinisawant/?pli=1 |
| 229 | Mobile Networks- 5G and beyond | No | Dr. Radha Krishna Ganti | rganti [at] ee . iitm . ac . in | IIT Madras | Assistant Professor | https://www.ee.iitm.ac.in/rganti/ |
| 230 | Mobile Networks- 5G and beyond | No | Dr. Deepa Venkitesh | deepa@ee.iitm.ac.in | IIT Madras | Professor | https://iitm.irins.org/profile/61879 |
| 231 | Mobile Networks- 5G and beyond | No | Dr. Aniruddhan S | ani@ee.iitm.ac.in | IIT Madras | Associate Professor | https://www.ee.iitm.ac.in/ani/ |
| 232 | Mobile Networks- 5G and beyond | No | Dr. K.J.Vinoy | kjvinoy@iisc.ac.in | IISc Bangalore | Professor | https://ece.iisc.ac.in/~kjvinoy/ |
| 233 | Mobile Networks- 5G and beyond | No | Dr. Manoj Choudhary | manoj@iitj.ac.in | IIT Jodhpur | Professor | https://iitj.irins.org/profile/239883#personal_information_panel |
| 234 | Mobile Networks- 5G and beyond | No | Dr. Vimal Bhatia | vbhatia@iiti.ac.in | IIT Indore | Professor | https://iiti.ac.in/people/~vbhatia/ukieri/ |
| 235 | Mobile Networks- 5G and beyond | No | Dr. Karun Rawat | karun.rawat@ece.iitr.ac.in | IIT Roorkee | Associate Professor | http://ece.iitr.ac.in/karun_rawat |
| 236 | Mobile Networks- 5G and beyond | No | Dr. Akhilesh Mohan | | IIT Roorkee | Associate Professor | http://ece.iitr.ac.in/Akhilesh_mohan |
| 237 | Mobile Networks- 5G and beyond | No | Dr. Arzad Alam Kherani | arzad.alam@iitbhilai.ac.in | IIT Bhilai | Associate Professor | https://www.iitbhilai.ac.in/index.php?pid=arzad |
| 238 | Mobile Networks- 5G and beyond | No | Dr. Sundeep Prabhakar Chepuri | spchepuri@iisc.ac.in | IISc Bangalore | Assistant Professor | https://ece.iisc.ac.in/~spchepuri/ |
| 239 | Mobile Networks- 5G and beyond | No | Dr. Uday Khankhoje | uday[at]ee[dot]iitm.ac.in | IIT Madras | Assistant Professor | https://www.ee.iitm.ac.in/uday/ |
| 240 | Mobile Networks- 5G and beyond | No | Dr. Sarvendra Nath R | sarvendranathiitg.ac.in | IIT Guwahati | Assistant professor | https://www.iitg.ac.in/eee/sarvendranath.html |
| 241 | Mobile Networks- 5G and beyond | No | Dr. Salil Kashyap | salilkashyapiitg.ac.in | IIT Guwahati | Assistant professor | https://www.iitg.ac.in/eee/salilkashyap.html |
| 242 | Mobile Networks- 5G and beyond | No | Dr. Ajeet K Chaturvedi | | IIT Kanpur | Professor | https://home.iitk.ac.in/~akc/ |
| 243 | Wi-Fi, Access, PON- Network | No | Dr. Ratnajit Bhattacharjee | ratnajit@iitg.ac.in | IIT Guwahati | Professor | https://www.iitg.ac.in/eee/rb.html |
| 244 | Wi-Fi, Access, PON- Network | No | Dr. Mahima Arrawatia | mahimaarrawatia@iitg.ac.in | IIT Guwahati | Assistant Professor | https://iitg.ac.in/eee/mahima.html |
| 245 | Wi-Fi, Access, PON- Network | No | Dr. Radha Krishna Ganti | rganti [at] ee . iitm . ac . in | IIT Madras | Assistant Professor | https://www.ee.iitm.ac.in/rganti/ |
| 246 | Wi-Fi, Access, PON- Network | No | Dr. Manoj Choudhary | manoj@iitj.ac.in | IIT Jodhpur | Professor | https://iitj.irins.org/profile/239883#personal_information_panel |
| 247 | Wi-Fi, Access, PON- Network | No | Dr. Vimal Bhatia | vbhatia@iiti.ac.in | IIT Indore | Professor | https://iiti.ac.in/people/~vbhatia/ukieri/ |
| 248 | Wi-Fi, Access, PON- Network | No | Dr. Arzad Alam Kherani | arzad.alam@iitbhilai.ac.in | IIT Bhilai | Associate Professor | https://www.iitbhilai.ac.in/index.php?pid=arzad |
| 249 | Wi-Fi, Access, PON- Network | No | Dr. Aniruddhan S | | IIT Madras | Associate Professor | https://www.ee.iitm.ac.in/ani/ |
| 250 | Wi-Fi, Access, PON- Network | No | Dr. Karun Rawat | karun.rawat@ece.iitr.ac.in | IIT Roorkee | Associate Professor | http://ece.iitr.ac.in/karun_rawat |
| 251 | Wi-Fi, Access, PON- Network | No | Dr. Salil Kashyap | salilkashyapiitg.ac.in | IIT Guwahati | Assistant professor | https://www.iitg.ac.in/eee/salilkashyap.html |
| 252 | Transport- Optical and Radio | No | Dr. Deepa Venkitesh | deepa@ee.iitm.ac.in | IIT Madras | Professor | https://iitm.irins.org/profile/61879 |
| 253 | IoTs, M2M, Set-top, IP Devices- CPEs | No | Dr. Karun Rawat | karun.rawat@ece.iitr.ac.in | IIT Roorkee | Associate Professor | http://ece.iitr.ac.in/karun_rawat |
| 254 | No | Enterprise& Emergency Communication | Dr. Rajib Kumar Panigrahi | rajib.panigrahi@ece.iitr.ac.in | IIT Roorkee | Associate Professor | http://ece.iitr.ac.in/rajib_panigrahi |
| 255 | No | Health | Dr. Samarendra Dandapat | samaren@iitg.ac.in | IIT Guwahati | Professor | https://www.iitg.ac.in/samaren/index.html |
| 256 | No | Health | Dr. Debabrata Sikdar | deb.sikdar@iitg.ac.in | IIT Guwahati | Assistant Professor | https://www.iitg.ac.in/eee/deb_sikdar.html |
| 257 | No | Health | Dr. Sundeep Prabhakar Chepuri | spchepuri@iisc.ac.in | IISc Bangalore | Assistant Professor | https://ece.iisc.ac.in/~spchepuri/ |
| 258 | Mobile Networks- General upto 4G | No | Dr. Manoj Choudhary | manoj@iitj.ac.in | IIT Jodhpur | Professor | https://iitj.irins.org/profile/239883#personal_information_panel |
| 260 | Mobile Networks- General upto 4G | No | Dr. Sarvendra Nath R | sarvendranathiitg.ac.in | IIT Guwahati | Assistant professor | https://www.iitg.ac.in/eee/sarvendranath.html |
| 261 | Mobile Networks- General upto 4G | No | Dr. Salil Kashyap | amalendu.patnaik@ece.iitr.ac.in | IIT Guwahati | Assistant professor | https://www.iitg.ac.in/eee/salilkashyap.html |
| 262 | Mobile Networks- General upto 4G | No | Dr. Amalendu Patnaik | amalendu.patnaik@ece.iitr.ac.in | IIT Roorkee | Professor | http://ece.iitr.ac.in/amalendu_patnaik |
| 263 | Mobile Networks- General upto 4G | No | Dr. Ajeet K Chaturvedi | akc@iitk.ac.in | IIT Kanpur | Professor | https://home.iitk.ac.in/~akc/ |
| 264 | Mobile Networks- General upto 4G | No | Dr. Argyadip Roy | arghyadip @ iitg.ac.in | IIT Guwahati | Assistant Professor | https://www.iitg.ac.in/iitg_faculty_details?fac=ZE9HWkpKR2J4OE14MFJ5L0IzNTlzUT09 |
| 265 | No | Health | Dr. Shaik Rafi Ahmad | rafiahamed@iitg.ac.in | IIT Guwahati | Professor | https://www.iitg.ac.in/eee/rafi.html |
| 266 | No | Health | Dr. Gaurav Trivedi | trivedi@iitg.ac.in | IIT Guwahati | Associate Professor | https://www.iitg.ac.in/eee/gaurav.html |
| 267 | No | Health | Dr. Roy Paily Palanthikal | roypaily@iitg.ac.in | IIT Guwahati | Professor | https://www.iitg.ac.in/roypaily/contact.html |
| 268 | No | Health | Dr. Ramesh K Sonakar | sonkar@iitg.ac.in | IIT Guwahati | Associate Professor | https://www.iitg.ac.in/eee/sonkar.html |
| 269 | No | Health | Dr. Harshal B nemade | harshal@iitg.ac.in | IIT Guwahati | Professor | https://www.iitg.ac.in/eee/nemade.html |
| 270 | Mobile Networks- 5G and beyond | No | Dr. Sonali Chauhan | sonali@iitg.ac.in | IIT Guwahati | Associate Professor | https://www.iitg.ac.in/eee/sonali.html |
| 271 | Mobile Networks- 5G and beyond | No | Dr. Argyadip Roy | arghyadip @ iitg.ac.in | IIT Guwahati | Assistant Professor | https://www.iitg.ac.in/iitg_faculty_details?fac=ZE9HWkpKR2J4OE14MFJ5L0IzNTlzUT09 |
| 272 | Mobile Networks- 5G and beyond | No | Dr. Ramesh K Sonakar | sonkar@iitg.ac.in | IIT Guwahati | Associate Professor | https://www.iitg.ac.in/eee/sonkar.html |
| 273 | Mobile Networks- 5G and beyond | No | Dr. Kalpana Dhaka | kalpana.dhaka@iitg.ernet.in | IIT Guwahati | Associate Professor | https://www.iitg.ac.in/eee/kalpana.html |
| 274 | Mobile Networks- 5G and beyond | No | Dr. Amalendu Patnaik | amalendu.patnaik@ece.iitr.ac.in | IIT Roorkee | Professor | http://ece.iitr.ac.in/amalendu_patnaik |
| 275 | Wi-Fi, Access, PON- Network | No | Dr. Sonali Chauhan | sonali@iitg.ac.in | IIT Guwahati | Associate Professor | https://www.iitg.ac.in/eee/sonali.html |
| 276 | Wi-Fi, Access, PON- Network | No | Dr. Argyadip Roy | arghyadip @ iitg.ac.in | IIT Guwahati | Assistant Professor | https://www.iitg.ac.in/iitg_faculty_details?fac=ZE9HWkpKR2J4OE14MFJ5L0IzNTlzUT09 |
| 277 | Wi-Fi, Access, PON- Network | No | Dr. Kalpana Dhaka | kalpana.dhaka@iitg.ernet.in | IIT Guwahati | Associate Professor | https://www.iitg.ac.in/eee/kalpana.html |
| 278 | NMS, OSS, BSS, AAA | No | Dr. Argyadip Roy | arghyadip @ iitg.ac.in | IIT Guwahati | Assistant Professor | https://www.iitg.ac.in/iitg_faculty_details?fac=ZE9HWkpKR2J4OE14MFJ5L0IzNTlzUT09 |
| 279 | Quantum and other Emerging Technologies | No | Dr. Argyadip Roy | arghyadip @ iitg.ac.in | IIT Guwahati | Assistant Professor | https://www.iitg.ac.in/iitg_faculty_details?fac=ZE9HWkpKR2J4OE14MFJ5L0IzNTlzUT09 |
| 280 | Quantum and other Emerging Technologies | No | Dr. Rishikesh Dilip Kulkarni | rishi.kiitg.ac.in | IIT Guwahati | Assistant Professor | https://www.iitg.ac.in/eee/rishikesh.html |
| 281 | Transport- Optical and Radio | No | Dr. Argyadip Roy | arghyadip @ iitg.ac.in | IIT Guwahati | Assistant Professor | https://www.iitg.ac.in/iitg_faculty_details?fac=ZE9HWkpKR2J4OE14MFJ5L0IzNTlzUT09 |
| 282 | Transport- Optical and Radio | No | Dr. Kalpana Dhaka | kalpana.dhaka@iitg.ernet.in | IIT Guwahati | Associate Professor | https://www.iitg.ac.in/eee/kalpana.html |
| 283 | Transport- Optical and Radio | No | Dr. Rishikesh Dilip Kulkarni | rishi.kiitg.ac.in | IIT Guwahati | Assistant Professor | https://www.iitg.ac.in/eee/rishikesh.html |
| 284 | Transport- Optical and Radio | No | Dr. Ramesh K Sonkar | sonkar@iitg.ac.in | IIT Guwahati | Associate Professor | https://www.iitg.ac.in/eee/sonkar.html |
| 285 | Passive Network Products- Fibre, Tower, Accessories | No | Dr. Arun Tej Mallajosyula | aruntej@iitg.ac.in | IIT Guwahati | Assistant Professor | https://www.iitg.ac.in/eee/aruntej.html |
| 286 | No | Power | Dr. Arun Tej Mallajosyula | aruntej@iitg.ac.in | IIT Guwahati | Assistant Professor | https://www.iitg.ac.in/eee/aruntej.html |
| 287 | IoTs, M2M, Set-top, IP Devices- CPEs | No | Dr. Gaurav Trivedi | trivedi@iitg.ac.in | IIT Guwahati | Associate Professor | https://www.iitg.ac.in/eee/gaurav.html |
| 288 | IoTs, M2M, Set-top, IP Devices- CPEs | No | Dr. Roy Paily Palanthikal | roypaily@iitg.ac.in | IIT Guwahati | Professor | https://www.iitg.ac.in/roypaily/contact.html |