Partnership / Business Opportunities
This Bharat Digicom portal may provide the one stop access to all available business opportunity along with partnership opportunity available in central government/state government tenders, expression of interest floated by all stakeholders and also provide platform for companies to share their future plan to deploy/develop their new requirement. This may assist the interest academia/industry to identify potential partnership opportunities.
C-DOT's "India 5G Alliance":
Centre for Development of Telematics(C-DOT) is a premier telecom technology center of Department of Telecommunications(DOT), Government of India. C-DOT has entrusted to deliver 5G(NSA)(Non-Standalone) by August ,2022 and also 5G core in SA mode with 5G RAN and other associated 5G technologies. Therefore, C-DOT is forming an alliance with multiple players from industry and academia to undertake collaborate and development in 5G.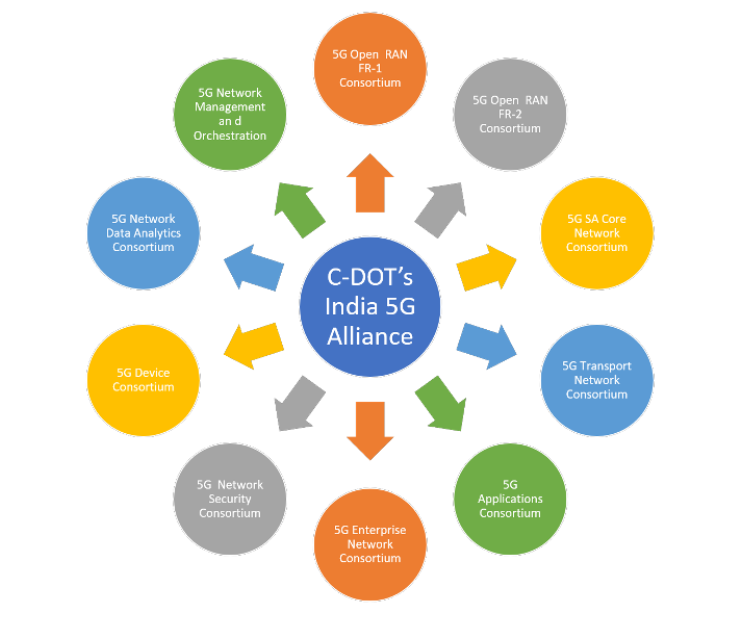 Interested industry member may reach the C-DOT for potential collaboration Opportunity.