Startups-MSMEs Facilitation Cell
Indigenous industry representatives, including Startups/MSMEs, have requested for a Single Point of Contact (SPOC) at DoT Hq. to address their issues in a timely and effective manner.
Facilitation Cells have been conceived under the Telecom Startups Mission for ease of doing business and promotion of R&D in timely manner.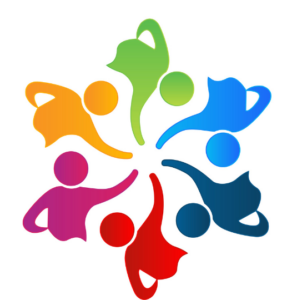 The Facilitation Cell shall handhold Startups and MSMEs on the following broad activities –
Taking up the raised issues with concerned units of DoT and other ministries
Increasing awareness and extending support –

domestic and abroad market 

import substitution 

export promotion 

meet statutory requirements

capacity building and training 

Provide inputs to make informed policy/regulatory decisions (Technology trials/PoC, spectrum, IPRs, design-led manufacturing, integrated R&D Telecom efforts, market access, testing & certification, standards, capacity building, etc.)
Development and maintenance of Bharat Digicom Innovation Network – the one-stop platform for bringing all the DCT stakeholders together
Identifying and work on intra-ministerial and inter-ministerial gaps to better facilitate Startup & MSME Community
Facilitation also through DoT field units, including coordination with respective state government agencies, industry, and academia
Any other item as may be necessary to take forward the Telecom Startups-MSMEs Mission's objectives
S. No.
Issues
Nodal/Focal Point
1
Testing as service
TEC
2
International standards participation
TEC
3
IPR facilitation, etc.
TEC
4
USOF Schemes/Pilots/Projects
USOF
5
Campus network for integration and
interoperability testing of 4G/5G/IoT products
C-DoT
6
R&D collaboration
C-DoT
7
Consortium
C-DoT
8
5G Alliance
C-DoT
9
Centre of Innovation for IoT/M2M
C-DoT
10
Spectrum related aspects – Experimental spectrum R&D/Pilots/Field
Trials
WPC
11
Spectrum related aspects – Test zones
WPC
12
Spectrum related aspects – Identification of unused bands etc.
WPC
13
Capacity building, Inputs on Policies/policy interventions
NTIPRIT
14
Facilitate Pilots/Field Trials/PoCs – Network and other infrastructure
BSNL
15
Facilitate Pilots/Field Trials/PoCs – Handholding
BSNL
16
DLI & PLI schemes
IC
17
Hackathons
IC
18
WTO related issues
IC
19
Exports/Imports related issues
IC
20
Technology Trials
IC
21
PPP-MII
IP
22
DCIS scheme
IP
23
Brand building scheme & others
IP
24
Policy to facilitate integration and testing of indigenous products in TSPs network
AS
25
Spectrum licensing related issues
AS
26
5G Use case trials/adaption etc.
AS
27
5G Test Bed Usage
NT
28
Commercialization of technologies
NT
29
IoT/M2M technologies and services
NT
30
Satcomm technologies and services
Satellite
31
Field level facilitation (State Government agencies / departments, Customs)
DG Telecom Offices
32
Any other
Concerned Officials