Forex platform at your Enhanced ATM – Your Money Remittance and Currency changing in Micro Seconds.
Fintech refers to new processes and products made available to financial services by advances in digital technology. Fintech includes technologically-enabled financial innovations that lead to new business models, applications, processes, or products that have a significant impact on financial markets, institutions, and financial services. India is emerging as a vibrant ecosystem that provides a platform for Fintech start-ups to grow into billionaire unicorns. From cultivating new segments to tapping overseas markets, Fintech in India is pursuing multiple goals.
The traditionally cash-driven Indian economy is well positioned for Fintech opportunities, With a population of approximately 1.3 billion.
The unbanked and largely unbanked population make India an exciting global Fintech space. About 400 Fintech companies have reportedly set up operations in India, aiming to reach a $2.4 billion market by the end of this year. Fintech has provided Indian consumers with multiple shopping options using 'buy now, pay later' microcredits. NASSCOM® (National Association of Software and Services Companies) estimates the Indian Fintech sector transaction value as follows:
A strong and supportive regulatory policy for the Fintech start-up sector like RBI Sandbox
India's burgeoning Fintech industry is poised to welcome hordes of new unicorns, soon-to-be unicorns
Financial institutions recognizing the importance of technological innovation as the fin-tech sector is worth $4.7 trillion.
NASSCOM® not only estimates the Indian Fintech sector transaction value but also found players like Finaara® from India in that space to offer solution globally through fintech competitions. Finaara's solutions are disruptive innovation in countries like India and incremental innovation in Western world.
Current State of affairs in Indian Banking
India's Total transaction value estimated to be around $138 Bn by 2023
India's trade finance market could reach $2.94 Bn by 2023 & $4.15 Bn by 2028 growing at a rapid CAGR of 7.1% by 2021.
remittances to India have risen to around $87 Bn in recent years
In the need of Digital Solution for DD Printing, Remittance Teller Machine, ATM and other Fintech Verticals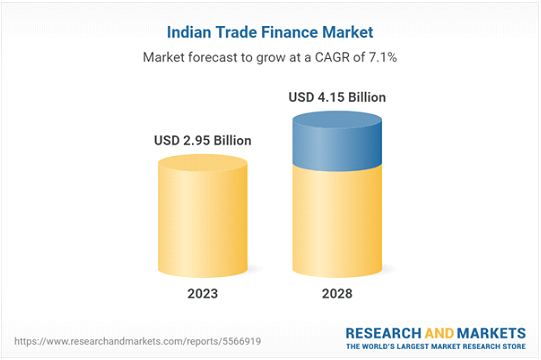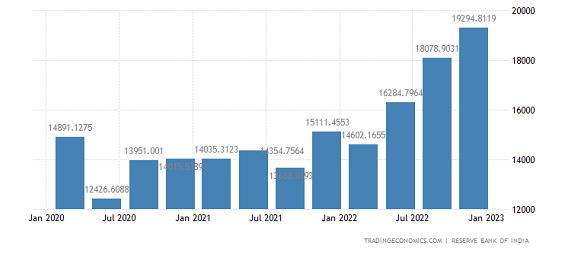 On the agenda are ATMs with a facial recognition system with currency conversion and basic dispensing functions with an advanced security system that is remotely connected to an edge computer and integrated with AI and ML-based security. Link to central banks like RBI (Reserve Bank of India) for Innovation, if you can combine multi-purpose ATMs with remittance, money in and out and UPI, currency exchange, KYC, document and check withdrawal with scanning, passbook can be printed and scanned, ATMs and fully loaded mobile banking vehicles are profitable solutions for banks and end users. The added functionality allows the same digital   such as AVRM (Automated Verifiable Remittance Machine or Automated remittance teller machine) to be used for commercial finance and even for cryptocurrencies such as Bitcoin, which is officially accepted and can be used anywhere.
You need automation to have 24/7 service and reduced transaction rate. The above said need KYC, Risk based assessments (RBA), Dynamic compliance, Suspicious transaction report (STR), Politically expose person check (PEP), blacklisted or sensation listed check and other transaction functionalities such as UPI.
The current ATM which are imported ATM's, these are not edge computer based solution and not secured against the STR, RBA and other security.
The bankers are not happy to have ATM even the Central bank instructed to do so, therefore bankers looking for multi usable/use case based ATM or Digital box kind of Automated teller machines with different functions such as DD printing, Currency changing, National and cross border remittance, Cash deposit and withdrawal, Passbook printing and other.
As per the world bank, 2/3 of the migrant workers are non smart phone users because the work they do (Construction, Cleaning and other) and non Account holders in the country they work.
Remitter Spend 40$ & Half day per remittance transfer which is mostly weekly transaction and recipient also spend time and money to collect the cash.
World bank also indicate that South Asia is an expensive corridor and 10% expense for Every 200$ remittance.
The rural banking solution such as automobile banking with fully loaded banking facility on vehicle with necessary security, automation using advance telecommunication is missing globally.
The everyday bottle necks in manual TF systems banks encounters like Long cycle time, Doc verification take time, Corrections are not easy, the transactions cost is very high, each error cost money which need an innovative automated solution.
Automating the workflow is not easy for the bellow
Document Digitization, Classification, KYC, RBA, STA, Dynamic Compliance
Data Extraction & Financial Inclusion
Scrutiny checks automation using ML
Rural banking and Private Communication Network
Multi Lingual Interactive Interface (for the customers)
Regulatory sandbox operate under specific regulatory exceptions, permits, or time-limited exceptions. The regulatory sandbox ushered in an era of rapid technological innovation in the financial and BFSI markets. It manages the conflict between regulators' willingness to motivate and foster fintech innovation and regulatory goals such as economic resilience and consumer protection. Simply put, a regulatory sandbox is a tightly controlled environment provided by a central financial authority for fintech or f inancial institutions to test new concepts and innovations before presenting them to the majority of the public. As such, national financial regulators have created sandboxes for fintech innovation within their regulatory boundaries. Countries like India and central banks like his RBI have launched RBI SAND box. A "regulatory sandbox" allows regulators, innovators, financial service providers (as potential aggressors of technology), and customers (as end users) to conduct field tests to determine the benefits and risks of new financial innovations. You can collect evidence by Carefully monitor risks and limitations. The sandbox can be used by innovators developing digital solutions with cash management features such as cash deposits and withdrawals.
Automation without middle-man for cross border and national remittance for non-banking holders.
Automation and digitalization of money exchange or currency changing in large volume of exchange transaction such as global events (Olympics)
KYC, STR, RBA, PEP and other fintech threads has to be automated and must be connected real-time with any connected transactions.
Automate the forex transaction and trading process.
Multi-currency authenticable devices or machines to have money changing and find the fake notes or expired notes.
Trade Finance Workflow Automation powered by latest highly innovative Solution Providers like Finaara® in India.
Companies like Finaara® are coming out with solutions (Rural Banking functions) that makes Rural friendly remittance, Payments, Deposit Easy. According to a World Bank report, about 1.7 billion people remain unbanked globally.
Most of the cross border remittance and national remittance are happening between migrant workers and rural population. India received highest ever foreign inward remittances in a single year of $89,127 million in FY 2021-22. During 2021-22, As per https://pib.gov.in/ (Ministry of Finance, India) India received foreign inward remittances of $89,127 million which was the highest ever inward remittances received in a single year. This was stated by Union Minister of State for Finance Shri Pankaj Chaudhary in a written reply to a question in Rajya Sabha on 07 FEB 2023.
To avoid middle man charges, unwanted travel by rural population to smart cities and timely remittance, it is advisable to have automated and digitalize money transfer in the rural areas with KYC, STR, RBA, PEP and other.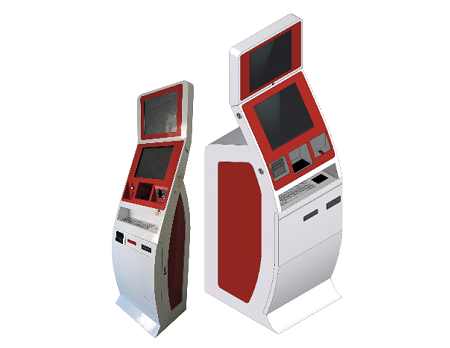 Finaara® offers 5G private network enabled AVRM the automated verifiable remittance and money exchange machines and its national private communication network connected to Global 5G private network. The very first 5G private network established to the fintech industry enabling a global 5G private network from India.
This solution will reduce the expenditure for the migrant workers who migrated within the country or globally by removing the middle man, increasing the digital fintech box like AVRM or VAMBX (Vehicle for Auto Mobile Banking and Exchange) in rural and remote areas.
India and its Fintech industry become innovative and cost effective hub for not only software but also for the Hardware such as ATM, AVRM, CASH Recyclers, KYC Scanners and also Vehicle with fully loaded banking functions as aathma nirubar products.
Private network enabled Fully loaded rural banking vehicle
A 5G enabled VAMBX – Vehicle for automobile banking and Money exchange solution –
Creates a 5G private network through a vehicle based fully Loaded automated, robust, Highly secured and high speed, banking transaction, remittance sending and receiving, perform cash deposit, cash withdrawal, and also this one stop solution perform money exchange process with Spot cash transaction in Real-time on the go which serves millions of rural /remote user needs.
This will not only provide the rural banking solution but also a tested 5G private network for the fintech and other verticals using available Indian made telecom devices.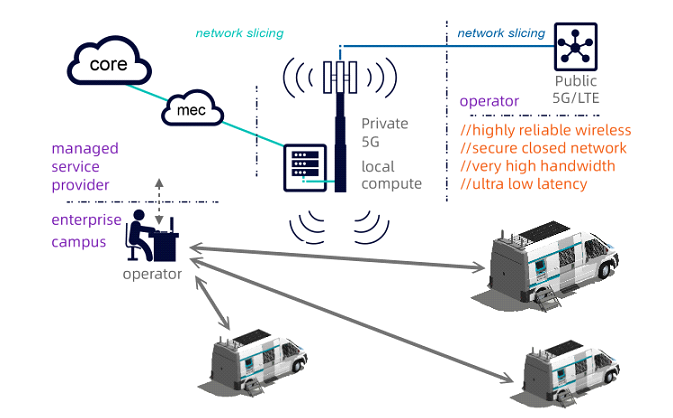 This VAMBX will be driven by the person and each VAMBX also have one banker who can perform transaction based on user request inside the VAMBX for user support and assistance
VAMBX is designed in such a way, only one person can enter in to the vehicle and perform banking transaction, remittance sending and receiving, perform cash deposit, cash withdrawal, paying utilities bill.
VAMBX is designed and integrated with 2 AVRM pro with High Compliance based solution to perform banking activities, money remittance and Money exchange services.
5G/4G/Lora/SAT communication based solution:
Example: if the travel path and the speed is 3level out of the range then the infotainment screen get switch off and still communicate to the cloud using digital SIM and or LorA or SAT.
This device can be controlled by centralize monitoring team after viewing, communicating with the vehicle and its activities.
Security based Black Box controller in VAMBX:
VAMBX is enabled with mechanical portion of the vehicle which will have additional vehicle black box and controller which will be connected with the vehicle core-system to record, Identify speed of the vehicle, direction change or travel path change and other internal mechanism to control the vehicle function. This system will be internally placed to enable the users not to control or operate for misprocess or malpractices.
Ones the protect signal is transmitted or an AI based secure system is triggered all the doors and windows will be closed and the central security system can allow the vehicle system to activate partially or fully.

This VAMBX facilities the benefit for rural banking without Middleman cost in Real-time on the go which serves millions of rural /remote user needs and enjoy digitalization profitably.
Finaara offers further software solutions like ERP
Finaara® also offers software solutions like Money exchange ERP, Money remittance ERP, Dynamic Compliance, eKYC/KYC Solution, Fastest UPI Cashing app.