Standardization and Indian Start-ups/MSMEs ecosystem
Keywords: Start-up ecosystem, Standards Driven Research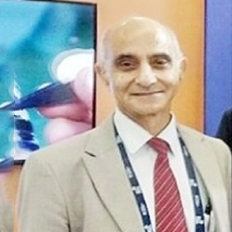 Mr. PK Jaswal
Consultant (Process Quality IT & Membership Development) TSDSI
Email – pkjaswal@tsdsi.in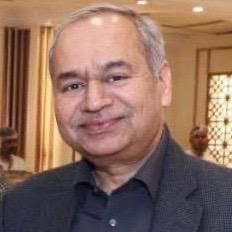 Mr. Amit Gupta
Advisor (Membership Development and Start-ups Strategy) 
Email – amit.gupta@tsdsi.in
India's Telecom consumption continues to grow rapidly, however there is a heavy dependence on imports (close to 90%) for Telecom Equipment.  The Telecom Start-ups are driving innovation focused on addressing India's requirements and there is an important need for global harmonisation. India's requirements are akin to those of several other developing countries.  It is important that the Indian Start-up ecosystem actively contributes to development of Telecom Standards, by contributing use cases and innovations. 
With special focus on start-ups within TSDSI, the Telecom SDO for India, had commissioned a study and came out with a white paper in 2020 on Status of Telecom Start-up Ecosystem in India (https://tsdsi.in/startup-white-paper/).   Numerous C-level executives of domestic Deep Tech start-ups were interviewed to get insights into real life challenges being faced by the ecosystem. Best practices of select countries (South Korea, Israel, Singapore, USA & China) with successful start-up ecosystem in Telecom were also studied. 
The white paper identified gaps related to:
the current policy framework, 

financial support model, 

industry associations, 

public/private sector collaborations and

systems for promoting innovation & development of standards.
The white paper made specific recommendations to be implemented by various agencies as listed below. (A few recommendations are already being actioned):
Government (DoT / TRAI / MeitY / DST): 

Single Window Access for All Start-up Schemes – Bharat Digicom Portal is being developed to address this.

Foster Start-up friendly Business environment – Following initiatives address this: 

Mandating offerings and solutions from domestic MSMEs/Technology companies for building critical infrastructure of the country. (AatmaNirbhar Bharat Abhiyan).

Organizing trade shows and events to show case products and offerings from Start-ups / MSMEs.

Formulating Policies which can provide impetus to start-ups/MSMEs and the industry, like

PLI – Production Linked Scheme for large scale Electronics Manufacturing and attract large investments (mobile phones, other electronic equipment).

The Rs 76,000 crore PLI for Silicon manufacturing in India – will be a real game changer as current semiconductor demand is entirely met thru imports.

Successful 5G Spectrum auction in India in July 2022:  This will open up floodgates for not just high-speed services from Telcos but has immense potential for innovative enterprise applications like Industry 4.0, M2M, V2X, Metaverse, etc

Promote culture of Innovations (and Standards Development) – Following initiatives are addressing these:



Support creation of a 5G Testbed to enable start-ups and industry to test and validate their products instead of going overseas for this (5G Test bed as a multi-institute collaborative project lead by IIT Madras).

Providing opportunity to carry out field trials for innovative solutions (Millimeter-wave E-Band backhaul providing fibre-like capacity for 5G in rural India).

Encouraging start-ups/MSMEs to come up with Innovations which can be taken to the global SDOs thru TSDSI to make them into international standards (eg. 5Gi becoming part of ITU 5G standards to cater to India's rural connectivity needs by providing longer cell range.)

Coming up with several schemes for funding / grants ("Digital Communications Innovation Square" scheme from DOT/TCoE India, increasing options from private funds).

Promoting focus within start-ups/academia/industry on upcoming Technologies (multiple task forces created for 6G). 

 TSDSI:

Start-up Strategy Task Force – The Task Force is actively engaging and handholding Start-ups to enable them to successfully participate in Standards Development. The Task Force is also actively engaged in Bharat Digicom Portal.

Standardisation Promotion Corpus – Measures have been taken to provide membership fees subsidies to Start-ups to participate in ITU, 3GPP and oneM2M. Financial support to enable them to travel Global SDO meetings is also being considered.

Standards driven Research (along with Academia) and Patent generation – Standards Driven Research Task Force is actively driving several initiatives. Standards driven Patenting Strategy is to be worked on. 

Framework for Use case Labs –This is being driven jointly with DoT as an Inter-ministerial initiative.  Use case Labs for BFSI sector has been established, similar discussions are ongoing for other Vertical segments. 
These are exciting times for the Start-up ecosystem in India. India has become the 3rd largest start-up ecosystem in the world after US and China. As of 19th July 2022, there are 74,400 DPIIT recognized start-ups across 653 districts of the country. Till FY 2016-17, the country was adding approximately one unicorn per year.  This number has been increasing exponentially over the last four years with the current tally at 105 unicorns with total valuation of about US$338.5B. (source: Invest India). Many unicorns are exploring public listing to realise their growth ambitions and have gone for IPO and many more are exploring it actively.
Start-ups & MSMEs have been a very active part of the membership at TSDSI and have grown by 100% in last 18 months. Their contributions to the technical activities and organization building in terms of assuming leadership roles in various task forces and technical groups has been very significant. In the recent past, the start-up members have made over 30 technical contributions in TSDSI. Executives from 10 start-up members have held key organizational positions within TSDSI including the role of its Chair. There is definitely a growing awareness in the Start-up community that global competitiveness is directly related to their ability to successfully participate in Global Standards development.
We look forward to connecting with all of you, understanding your needs and challenges and enabling you to become globally competitive.